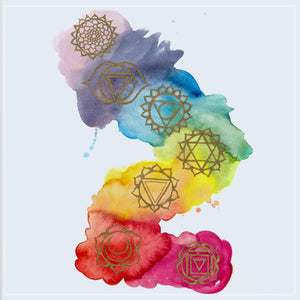 Exploring the Half Steps Between the Chakras
[ Gain access immediately after purchase by signing into your customer account and then selecting "MY DIGITAL FILES." ]
To purchase Part 1, 2 or Part 1 & 2 combined, please use the variant drop-down tool above and add each to your cart individually. These are separate purchases for $40 each or $80 for the combined package. 
This is a two part exploratory series in which we visit the "half steps" between the chakras.  Each part contains three (3) one-hour sessions. This is uncharted territory in Biofield Tuning, so join us to see what we will discover!

NOTE: In this series, Eileen approaches the body as a "light spectrum" rather than a "chakra system." Her technique is based on the colors she envisions throughout the body.
Purchase of this audio session(s) will allow you to listen to this material any time you wish via your internet connection or by downloading to your device. You will see a link to access the session(s) upon completion of checkout, as well as receive an email with the link in your inbox. Access to to this session is available to you at anytime via your Biofield Tuning Store account. 
---
We Also Recommend