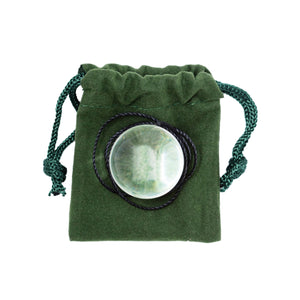 Neutral Acrylic Pendulum
These simple acrylic balls are the recommended pendulums for use in Biofield Tuning. 
They are the most responsive pendulums we've ever used, and unlike crystal pendulums, they do not accumulate energy and require clearing. 
The Biofield Tuning process uses a pendulum to determine the angle of approach for each session. This is based on the premise that a client's body and energy field will show us the most appropriate place to begin the work (which isn't always where pain or other symptoms are presenting).
---
We Also Recommend